Tesla Car Rentals at Bergamo Airport
UNBEATABLE VALUE CAR RENTAL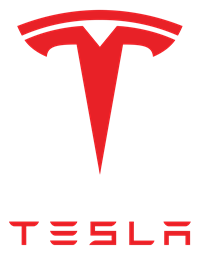 Tesla - Bergamo Airport
check_circle
4 Tesla car rental quotations searched.
Popular Tesla models to rent:
About Tesla Rental Cars at Bergamo Airport
Tesla: The Epitome of Luxury and Sustainability
Tesla, a name synonymous with luxury and innovation, has been revolutionizing the automobile industry with its cutting-edge electric vehicles. Each Tesla model, with its unique blend of style, comfort, and eco-friendly attributes, offers a seamless driving experience that few other brands can match. Travelers arriving at the Bergamo Airport can now experience the thrill of driving a Tesla by choosing their preferred model from the available rental options.
Tesla Model 3: Your Stylish, Eco-Friendly Companion in Bergamo
Imagine driving a car that not only turns heads on the streets of Bergamo but also leaves the smallest carbon footprint? That's precisely what the Tesla Model 3 offers. This sleek sedan, offered by HERTZ, is the perfect blend of luxury, comfort, and eco-friendliness.
The Tesla Model 3 boasts unparalleled acceleration, impressive handling, and a range of high-tech features that enhance the driving experience. Its Autopilot feature is especially useful in the bustling city of Bergamo, providing an extra layer of comfort and safety. With its ample cargo space, the Model 3 is an excellent choice for business travelers or families looking for an amazing Bergamo Airport Car Rental experience.
Moreover, the Model 3's energy-efficient features align perfectly with the values of eco-conscious travelers. Its electric powertrain produces zero emissions, making it an excellent choice for those seeking to minimize their environmental impact while enjoying their travels in Bergamo.
In essence, the Tesla Model 3, with its combination of style, performance, and sustainability, offers a unique and memorable driving experience for travelers in Bergamo. Whether you're in town for a business trip or a leisurely vacation, choosing a Tesla Model 3 from HERTZ for your Bergamo Airport Car Rental will undoubtedly add an extra touch of luxury and sustainability to your journey.
Tesla Vehicle Rentals by Group Available at Bergamo Airport
Which Car Rental Companies Offer Rental of Tesla Cars from Bergamo Airport?
Tesla Vehicle Rental at Bergamo Airport - FAQ
question_answer Which car rental companies offer Tesla car rentals at Bergamo Airport?
The following car rental companies at Bergamo Airport offer a range of models of Tesla:
HERTZ
question_answer Which car rental company at Bergamo Airport offers the cheapest Tesla car rentals?
question_answer Which automatic Tesla cars are available to rent at Bergamo Airport?
The following automatic Tesla cars are available to rent at Bergamo Airport:
Tesla Model 3
Alternative Car Brands Available to Rent at Bergamo Airport
We have 150 different types of vehicles from 29 manufacturers provided by 35 car rental companies at Bergamo Airport.