Jeep Car Rentals at Bergamo Airport
UNBEATABLE VALUE CAR RENTAL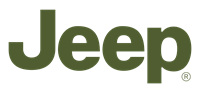 Jeep - Bergamo Airport
check_circle
82 Jeep car rental quotations searched.
Popular Jeep models to rent:
About Jeep Rental Cars at Bergamo Airport
Jeep is more than just a brand, it's a symbol of freedom, adventure, and authenticity. Born in the heat of battle during World War II, Jeep vehicles embody a spirit of resilience and exploration that continues to resonate with drivers today. Whether you're a business traveler seeking confidence and style on the road, or a leisure traveler yearning for outdoor escapades, Jeep offers a vehicle for you. And now, you can experience the thrill of the Jeep ride right from the moment you land at Bergamo Airport.
Embrace the Italian Countryside with the Jeep Compass
Available through a host of premium rental companies such as WINRENT, LEASYS, AVIS, BUDGET, and MAGGIORE, the Jeep Compass is your ticket to experiencing Bergamo like a local. With its compact dimensions yet rugged capabilities, the Compass is perfect for navigating the charming, winding streets of Bergamo's Città Alta, as well as venturing into the picturesque Italian countryside.
The Jeep Compass boasts stylish design, advanced technology, and impressive performance, making it a great choice for both business and leisure travelers. Its efficient 2.4L engine and eco-friendly features mean you can enjoy your journey while minimizing your carbon footprint.
Experience Adventure with the Jeep Renegade
Offered by SICILY BY CAR and RECORD, the Jeep Renegade is the vehicle of choice for those looking to add a dose of adventure to their trip. This compact SUV is small enough to handle city streets, yet powerful enough to tackle any terrain, making it an ideal choice for a drive through Bergamo's diverse landscapes.
The Renegade's innovative technology and safety features, coupled with its iconic Jeep styling, make it a hit with business travelers and families alike. Moreover, its MultiJet II diesel engine offers a more eco-friendly ride, aligning with the growing trend of sustainable travel.
For unbeatable Bergamo Airport Car Rental prices and a chance to experience the thrill of driving a Jeep, be sure to check out these options on your next trip to Bergamo. Whether you're in town for a business meeting or a leisurely holiday, a Jeep rental from Bergamo Airport will ensure your journey is as memorable as your destination.
Jeep Vehicle Rentals by Group Available at Bergamo Airport
Which Car Rental Companies Offer Rental of Jeep Cars from Bergamo Airport?
Jeep Vehicle Rental at Bergamo Airport - FAQ
Alternative Car Brands Available to Rent at Bergamo Airport
We have 150 different types of vehicles from 29 manufacturers provided by 35 car rental companies at Bergamo Airport.
eco
Be cleaner - rent an electric or hybrid car on holiday