Taxi Transfers To and From Bergamo Airport
Find Unbeatable Value Taxi Transfers


Milan Bergamo Airport Taxis - Fares, Distances and Where to Find Them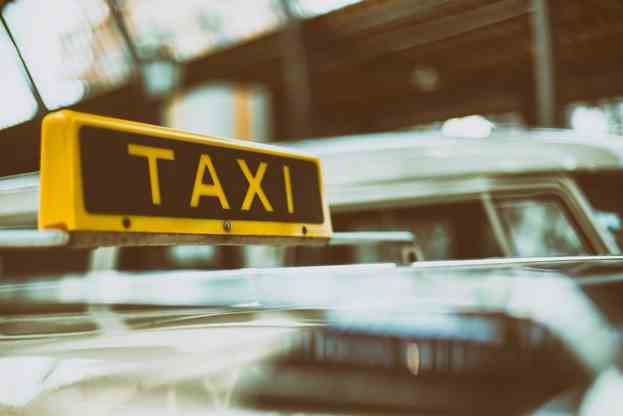 At Milan Bergamo Airport, taxis can be found at the main taxi rank which is located just outside the arrivals area of the passenger terminal.
The two principal taxis at Milan Bergamo Airport providers are Radiotaxi (tel +39 0345 451 9090) and Tour Car Service (tel +349 597 2196, email info@tourcarservice.com, website: www.tourcarservice.com). The former operator provides mostly sedan style cars, which are white and carry the Radiotaxi contact information and logo on the side of the vehicles. The latter provides mainly a minibus and minivan shuttle service between the cities of Bergamo, Milan and the airport at Bergamo, but also offers tours to various destinations in the Lombardy region.
What do Milan Bergamo Airport taxis charge?
Going anywhere by taxi in Italy is rather expensive. Longer journeys can be very dear indeed. Travelling to a popular holiday destination like Lake Orta for example will take 110 minutes in Milan Bergamo Airport taxis and the journey will cost at least EUR 205 one way for three passengers sharing a taxi. A far cheaper option would be to hire a self-drive car or van, which would cost not only less but offers far greater freedom.
Going on the same trip in a chauffeur-driven minivan or minibus will cost up to 6 passengers just EUR 230 one way, so it pays to shop around and perhaps make new friends on the inbound flight who will share cost and journey!
Taxis at Milan Bergamo Airport transporting passengers across to the nearby city of Bergamo will typically charge around EUR 50.00 for up to three passengers with luggage. Hiring a private minibus well in advance for the same transfer will cost just EUR 68.00 for up to 7 passengers with luggage sharing the vehicle and fare.
Bergamo Airport taxis going to Treviglio, an important train interchange on the Milan-Venice railway, will charge EUR 60 for a one-way trip, whereby up to three passengers and their four pieces of luggage can share. The same journey in a minivan seating up to six passengers will cost EUR 84.00. Sharing a minibus with 7 other passengers means paying just one eighth of EUR 86.00!
It's just a 14 minute or 20 km journey to Treviglio on the state road N42; the town lies to the south of Bergamo. The Serio and Adda rivers make the sleepy little town a popular destination, but there are also the tranquil market place, the lovely 11th century Basilica of San Martino or the Palazzo Municipale (Town Hall) to admire in this largely medieval town. Originally built in 1300, the Palazzo now boasts an elegant portico after the palace was restored in 1582 and again remodeled in 1873.
Transfers with Milan Bergamo Airport taxis to the cruise port at Genoa are also rather expensive, considering alternative means of transport cost so much less; instead of taking the train, travelling in style in a Mercedes E-class vehicle for example will cost three passengers EUR 285 one way. The journey takes around two hours for the 163 km trip. A self-hire car would cost a fraction of that price, but it does mean negotiating fast Italian motorway traffic and that's not everybody's cup of tea!
Travelling to Milan's main train station with Bergamo Airport taxis will cost three passengers EUR 90 one-way and the luggage allowance included in this price is just two medium sized suitcases and two small pieces of hand luggage. The travel time to Milan is just 45 minutes.
Taxis from Bergamo Airport to the beautiful city of Brescia will cost EUR 75 one-way for three passengers and their luggage. It is the second largest city in the Lombardy region and boasts a large selection of hotels, B&B's and guesthouses.
The city of Brescia lies in close proximity of the Alps and some of the Great Lakes, such as Lake Garda and Lake Iseo. The city is still home to some fine examples of both Roman and medieval monuments and its castle alone is worth a day trip. Imposing 14th century Brescia Castle perches on Cidneo Hill, which overlooks the city and distant mountains of the Alps.
For more information about Milan Bergamo Airport taxis, please visit the official airport portal at www.sacbo.it or head to our arrivals and departure pages.
Taxi fares to & from Bergamo Airport (BGY)
Taxi Transfer Customer Reviews
Available Transfer Options