Milan Bergamo International Airport Hotels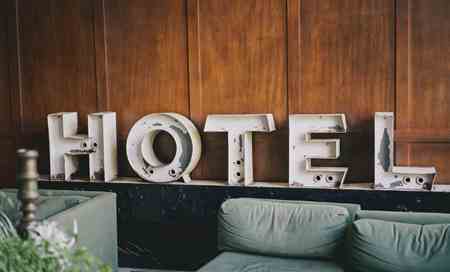 There are many reasons why people might go to Bergamo and Milan, Italy. Bergamo has the airport, but Milan is one of the world's major fashion capitals for those who would go for fashion.
Others might go for the food, as Milan is known for its incredible cuisine.
Still, others might go for the art, as the city is home to some of Europe's most famous museums and art galleries. Whatever the reason, there is no doubt that Milan is a city that has something to offer everyone.
The City of Milan is a world-famous tourist destination, and there are countless hotels to choose from when planning a trip. Regardless of budget or preferences, visitors will be able to find the perfect place to stay in this vibrant city.
The Armani Hotel Milano or Vmaison Brera Milano are both excellent choices for those looking for luxurious accommodations.
Those traveling on a more modest budget can find comfortable and affordable rooms at our partner hotels at booking.com.
No matter what hotel you are looking for, Bergamo and Milan have something to offer everyone.
Meanwhile, here are our top pick hotels that are within a reasonable distance of Milan Bergamo International Airport.
Hotel Excelsior San Marco
Address: Piazzale della Repubblica 6, 24122 Bergamo, Italy
Hotel Excelsior San Marco is positioned in Bergamo's principal plaza, Piazza della Repubblica, with a rooftop restaurant. It offers free WiFi and is just a two-minute walk from the Bergamo Bassa district's primary commercial center.
The foyer features a computer with complimentary internet access for guests. You are going to look forward to your workouts at the gym. A flat-screen television with Sky Vision Gold is included in each room.
They offer a private bathroom with a hairdryer and slippers, in addition to a minibar in the room. Air conditioning can also be found in every unit during the warm summer months.
The breakfast is served in a buffet manner, and guests can enjoy traditional Italian cuisine in the rooftop restaurant, which also provides breathtaking views of the city of Bergamo.
The property has a big private parking lot outside, and a garage, both of which can be rented for an additional fee and are subject to the availability of spaces.
The Excelsior is located in a quiet area away from busy streets and looks out over a lovely public park.
Just two minutes away on foot is the cable car that will take you up to Bergamo Alta, the city's old district.
Vmaison Brera Milano
Address: Via Tommaso da Cazzaniga 4, Milan City Centre, 20121 Milan, Italy
In addition to a restaurant, a bar, free bicycles, and a garden, Vmaison Brera Milano can be found in Milan. This five-star hotel features a front desk open around the clock and room service.
Several of the facilities' accommodations include a balcony with a garden view. The hotel will serve its visitors with rooms equipped with air conditioning, wardrobes, kettles, minibars, safety deposit boxes, flat-screen televisions, and private bathrooms that include bidets.
Vmaison Brera Milano provides bed linens and towels in each room. It also features a Turkish bath and a spa center, both available for guests' use at any time. Arena Civica, Brera Art Gallery, and Sforzesco Castle are all well-known destinations near Vmaison Brera Milano.
NH Collection Milano President
Address: Largo Augusto 10, Milan City Centre, 20122 Milan, Italy
The NH Collection Milano President is a chic and contemporary hotel that offers free WiFi. It is located in the historic core of Milan. It is only 500 meters away from the Cathedral and Via Monte Napoleone, Milan's most famous retail strip.
The San Babila Metro Station is a short walk away, taking only 5 minutes.
The rooms in this five-star hotel are appointed with sophisticated contemporary furnishings and parquet flooring. Each of them features a flat-screen TV, air conditioning, and a minibar as standard amenities.
There is a rainfall shower in each of the bathrooms, and the towels are plush. The cathedral may be seen from the balconies of certain rooms.
The restaurant Il Verziere provides meals characteristic of Milan and a comprehensive menu that features both Italian and other types of food from across the world.
A substantial breakfast buffet is offered every morning, which often consists of fresh fruit, organic yogurt and jams, homemade juices, cereals, and milk.
The bottom floor features a lounge and bar where guests are welcome to unwind and socialize.
Hotel Pierre Milano
Address: Via De Amicis 32, Milan City Centre, 20123 Milan, Italy
The Milan Cathedral can be reached on foot in about 15 minutes from the Hotel Pierre Milano, located in the middle of Milan and only a few steps away from the Sant'Ambrogio Metro Stop.
The guest rooms are tastefully decorated, functional, and equipped with complimentary WiFi. Every room includes satellite television with free Sky channels included.
A sophisticated lounge bar complete with a piano can be found at The Pierre Milano. The restaurant specializes in delicacies from Italy and other Mediterranean regions.
The Milan Cadorna Train and Metro Station, which provides connections to Milan Malpensa Airport and the Rho Fiera Milano and Rho Fiera Exhibition Centers, is located about one kilometer from the property.
Château Monfort - Relais & Châteaux
Address: Corso Concordia 1, Milan City Centre, 20129 Milan, Italy
The Piazza San Babila and the Via Montenapoleone fashion district are within easy walking distance of this five-star boutique hotel, which can be found in the historic core of Milan.
Each room has a sophisticated parquet floor, an LCD television, and complimentary wireless internet access.
A historic structure serves as the location of Chateau Monfort. The chambers are styled after various fables, nursery rhymes, and other children's stories.
The combination of historical and contemporary conveniences creates a distinct, glamorous, and sophisticated look.
Restaurant Rubacuori offers traditional dishes from around Italy, the Mezzanotte Lounge Bar is open till late, and the La Cella Di Bacco wine bar has an extensive collection of wines.
The classic French breakfast at the Chateau features pastries, fresh fruit, hot and cold beverages, and cheese and cold meats from the region.
The Linate Airport is located 6 kilometers distant from the property, and the Porta Venezia Station can be reached on foot in 10 minutes.
Park Hyatt Milano
Address: Via Tommaso Grossi 1, Milan City Centre, 20121 Milan, Italy
The Park Hyatt Milano is located in the center of the fashion area, directly opposite the entrance to the Galleria Vittorio Emanuele and only 200 meters away from the Cathedral and the La Scala Theatre.
The hotel provides complimentary WiFi, in addition to having a spa and a fitness center. Large baths clad in marble can be found in the Park Hyatt's opulent and spacious guest rooms.
Some apartments come equipped with their own private terraces, which offer stunning views of the cityscape.
Relax with a drink and take some time to unwind at the Mio Lab, or try something new from the All-Day dining menu at La Cupola.
The Park Hyatt Milano is two minutes from the Duomo Metro stop.
Armani Hotel Milano
Address: Via Manzoni 31, Milan City Centre, 20121 Milan, Italy
The Armani Hotel Milano is located in the fashionable Quadrilatero della Moda district, and it is only 50 meters away from the Montenapoleone Metro station. A personal lifestyle manager greets guests upon arrival and shows them their contemporary and stylish accommodations.
The hotel is located in a building from the 1930s that Enrico Griffin built. Each room features furnishings from Armani Casa and a Nespresso coffee maker. Each of the bathrooms, which is clad in stone or marble, has a shower and a bathtub. In addition, each room has a satellite LCD TV and an iPad.
At the Armani Milano, guests can start their day with a complimentary breakfast buffet. The restaurant features both traditional Lombard fare and food from around the world.
Guests can unwind in the sauna or Turkish bath after a busy day of attending meetings, shopping, or discovering Milan's historical center. Those who are interested in sports will like the fitness center.
The Scala Theatre and Milan Cathedral can be reached on foot from the hotel in less than ten minutes. The distance to Sempione Park is one kilometer.
Galleria Vik Milano
Address: Via Silvio Pellico 8, Milan City Centre, 20121 Milan, Italy
Galleria Vik Milano is a high-end design hotel in Milan's magnificent Galleria Vittorio Emanuele II retail arcade. The hotel features rooms with cutting-edge technological amenities as well as balconies. In addition, there is no charge for using the hotel's WiFi.
The luxurious rooms and suites of Galleria Vik Milano feature hardwood flooring, a minibar, and air conditioning. They either face out onto the retail arcade or the courtyard. The en suite bathroom features plush bathrobes in addition to slippers.
In the Galleria Vik Milano, we value art more than television. Because of this, we do not offer televisions in any of our iconic rooms.
A variety of light meals and refreshments are available at the hotel restaurant, which also provides breathtaking views of the Galleria Vittorio Emanuele. In addition, there is a well-known exhibition about Leonardo da Vinci that may be seen here.
The Piazza del Duomo can be reached from the hotel in minutes. The Rho-Fiera Exhibition Center may be achieved through the Duomo Metro stop. At the same time, the Via Montenapoleone shopping street can be reached on foot in ten minutes.
Recommended Hotels Near to Bergamo Airport
Find Hotels near to Bergamo Airport
Frequently Asked Questions - Bergamo Airport Hotels