Lancia Car Rentals at Bergamo Airport
UNBEATABLE VALUE CAR RENTAL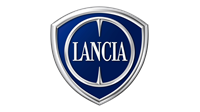 Lancia - Bergamo Airport
check_circle
32 Lancia car rental quotations searched.
Popular Lancia models to rent:
About Lancia Rental Cars at Bergamo Airport
Travelers arriving at Bergamo Airport seeking to explore the Italian city in style and comfort can find a perfect companion in Lancia. Renowned for its Italian craftsmanship, Lancia offers a blend of elegance, comfort, and performance. With its distinguished designs and innovative technology, Lancia is synonymous with prestige and sophistication, making it an ideal choice for both business and leisure travelers.
The Lancia Ypsilon: Perfect for Navigating Bergamo's Cityscape
The Lancia Ypsilon is not just a car; it's a fashion statement. This compact yet stylish model is perfect for traversing the narrow, winding streets of Bergamo. Not only does it offer a comfortable ride, but its compact size also allows for easy parking, a key consideration in bustling Italian cities.
The Ypsilon's interiors are a testament to Lancia's commitment to luxury and comfort. The plush seating, along with its state-of-the-art infotainment system, makes every drive a pleasurable experience. Moreover, the Ypsilon's fuel-efficient engine makes it an eco-friendly choice for environment-conscious travelers.
The Lancia Ypsilon is available at Bergamo Airport from a range of trusted car rental companies. Whether you're a business traveler wanting to make an impression or a leisure traveler seeking comfort and convenience, the Ypsilon is a great choice. For unbeatable Bergamo Airport Car Rental prices, consider renting this model from THRIFTY, WINRENT, DOLLAR, HERTZ or LEASYS. Each of these trusted providers offers a range of options to suit different budgets and needs.
Whether you're visiting Bergamo for a business trip or a leisurely holiday, driving a Lancia promises a unique blend of Italian sophistication, comfort, and performance. With the convenience of picking up your chosen model right at the airport, your Italian adventure can start the moment you land. Enjoy the charm of Bergamo in style with a Lancia rental.
Lancia Vehicle Rentals by Group Available at Bergamo Airport
Which Car Rental Companies Offer Rental of Lancia Cars from Bergamo Airport?
Lancia Vehicle Rental at Bergamo Airport - FAQ
question_answer Which car rental companies offer Lancia car rentals at Bergamo Airport?
question_answer Which car rental company at Bergamo Airport offers the cheapest Lancia car rentals?
question_answer Which manual/stick shift Lancia cars are available to rent at Bergamo Airport?
Alternative Car Brands Available to Rent at Bergamo Airport
We have 150 different types of vehicles from 29 manufacturers provided by 35 car rental companies at Bergamo Airport.