Alfa Romeo Car Rentals at Bergamo Airport
UNBEATABLE VALUE CAR RENTAL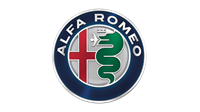 Alfa Romeo - Bergamo Airport
check_circle
60 Alfa Romeo car rental quotations searched.
Popular Alfa Romeo models to rent:
About Alfa Romeo Rental Cars at Bergamo Airport
Italian style meets modern innovation in Alfa Romeo, a brand synonymous with elegance, performance, and luxury. With a legacy that dates back to 1910, Alfa Romeo has consistently crafted vehicles that radiate sophistication and deliver a dynamic driving experience. At the heart of Alfa Romeo's brand values is the pursuit of excellence, a commitment to innovation and a passion for driving performance. These are the hallmarks that have shaped the brand's reputation and have made it a popular choice among discerning drivers worldwide.
When you land at Bergamo Airport, you have the unique opportunity to experience this iconic Italian brand firsthand with a range of Alfa Romeo rentals on offer.
Experience Italian Luxury with the Alfa Romeo Giulia at Bergamo Airport
The Alfa Romeo Giulia is an embodiment of Italian luxury, a perfect fit for the business traveler seeking comfort and style or a leisure traveler wanting a taste of Italian elegance. With its sleek design, advanced safety features, and an engine that offers a balance between performance and fuel efficiency, the Giulia is an excellent choice for navigating the scenic routes around Bergamo. The Giulia's eco-friendly attributes include an efficient engine and reduced CO2 emissions, making it a sustainable choice for the environmentally conscious traveler. Rent your Alfa Romeo Giulia from WINRENT, BUDGET, PAYLESS, or RECORD at Bergamo Airport.
Discover Bergamo in a Compact Alfa Romeo Giulietta
For those seeking an amazing Bergamo Airport Car Rental deal, the Alfa Romeo Giulietta is the ideal choice. This compact hatchback, known for its sporty look and agile handling, is perfect for navigating through Bergamo's narrow streets. With its stylish interior, advanced technology, and fuel-efficient engine, the Giulietta is a favorite among urban explorers and those on a weekend getaway. Rent your Alfa Romeo Giulietta from SIXT, AVIS, PAYLESS, or RECORD at Bergamo Airport.
Conquer Bergamo's Terrain in a Robust Alfa Romeo Stelvio
For those looking for unbeatable Bergamo Airport Car Rental prices and a vehicle capable of conquering any terrain, the Alfa Romeo Stelvio is the perfect choice. This dynamic SUV, with its robust design and power-packed performance, is ideal for those planning to explore the picturesque landscapes around Bergamo. Its spacious interior provides ample room for your luggage, making it a great choice for families and groups. Rent your Alfa Romeo Stelvio from LEASYS at Bergamo Airport.
Alfa Romeo Vehicle Rentals by Group Available at Bergamo Airport
Which Car Rental Companies Offer Rental of Alfa Romeo Cars from Bergamo Airport?
Alfa Romeo Vehicle Rental at Bergamo Airport - FAQ
question_answer Which car rental companies offer Alfa Romeo car rentals at Bergamo Airport?
question_answer Which car rental company at Bergamo Airport offers the cheapest Alfa Romeo car rentals?
question_answer Which automatic Alfa Romeo cars are available to rent at Bergamo Airport?
Alternative Car Brands Available to Rent at Bergamo Airport
We have 150 different types of vehicles from 29 manufacturers provided by 35 car rental companies at Bergamo Airport.
eco
Want to drive something cleaner whilst on holiday?